Christer Johansson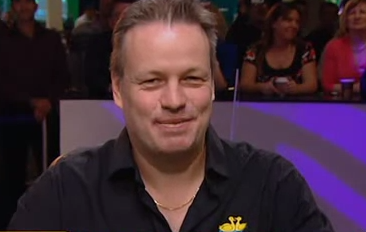 Christer Johansson is a Swedish poker tournament star who started out playing small draw poker games. He won the World Poker Tournament at The Aviation Club de France in Paris, playing against Claude Cohen, Allen Cunningham, Jacques Durand, Tony G. and Alain Hagege. The game was full of ups and downs, but in the end Christer was the victor.

He was one of the Paradise Poker Champions.

Christer does most of his poker playing online and does very well in the internet poker tournaments. Like many other well known players he usually keeps his identity secret when playing online, for the simple reason that if he is treated just the same as every other anonymous internet player it puts him at a distinct advantage. There's also the fact that it would hide any embarassing defeats!

Here are some of his wins:

March 2000 he won 1st place at ATS 500 Limit Holdem. He also won first place a few days later at ATS 20,000 European World Series of Poker Trial at Vienna Spring Festival 2000 bringing in over $70,000.

His style keeps him successfully at many of the final tables. Although he hasn't placed first other then those tournaments listed here, he has successfully won many top ten places.

Christer Johansson has been quiet on the poker front since 2010 but his biggest ever tournament win came just a year before when he won first place in the Irish Open in Dunlin in 2009.

Click here to watch the youtube video of Christer Johansson winning the Irish Open in 2009


Johansson scooped a very nice top prize of $793k for winning the 3200 euro No Limit Holdem Main Event in Ireland, beating his previous best winning pot of $538k for a first place finish in the 10,000 euro No Limit Holdem Euro Finals event at the 2003 WPT in Paris.