Chris Moneymaker | Texas Holdem Poker Professional
Chris Moneymaker has achieved legendary status as the guy who proved you can make it from the internet into the "real" world by winning the 2003 World Series of Poker.
Watch the video below: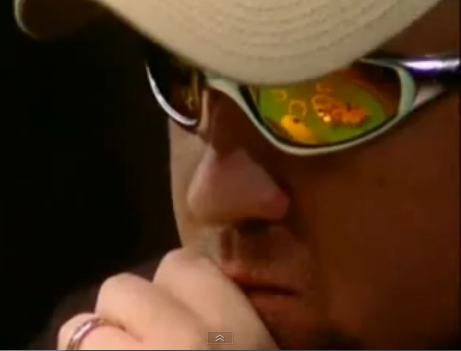 Chris Moneymaker at the final of WSOP 2003.
Chris started playing poker four years ago after watching the Matt Damon movie "Rounders". Drawn by the poker scenes in the film, he started playing poker with his friends although he soon outgrew them and wanted a fresh challenge. This he found in the form of Internet poker - as the nearest casino was over four hours away it was the only real option.
Chris Moneymaker is not one of the game's theorists, he has never read a poker book. Instead he has built his game on strong insticts and his ability to tell whether his opponent is bluffing.
Chris found that Texas Holdem is his game and the site he liked playing on best was PokerStars. It was here that he perfomed his now legendary feat of turning an investment of turning a $39 satellite tournament entry into $2.5 million at the 2003 World Series of Poker.