Annie Duke | Texas Holdem poker player
Annie Duke is the best female poker player in the world and in a mostly man's world has the respect of all the men in the game. Born in Concord, New Hampshire, Annie was an undergraduate at Columbia University majoring in English and Psychology. The psychology is probably resonsible for a large part of her poker success!
=================================================

Watch this highly revealing video with Annie Duke where she talks about the poker strategies that have made her one of the most successful poker players in the world.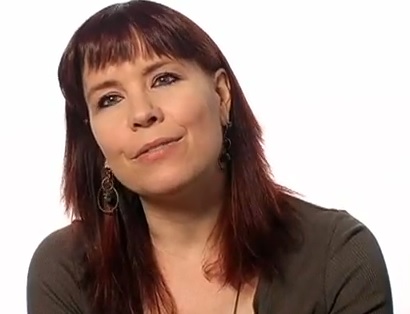 Some of the lessons from the video:

You don't have to win every hand to be a successful poker player, you just need to win enough hands to come out on top overall.

You don't have to be the most talented poker player in order to succeed.

You need to keep learning and improving.

Stop being a moaner and quit carping about your bad beats!

...and a lot more. Watch the video, you will definitely learn something.
=================================================
Annie started out by watching her brother Howard Lederer - also a poker professional and World Series of Poker bracelet holder - playing and was taught the basics of texas holdem poker by him.

Duke had a rapid rise to fame and fortune after she decided to take up the game and played in her first World Series in 1994. Her rise to the top was confirmed in 2004 when she knocked Phil Hellmuth and eight other poker legends (including four past World Series of Poker champions) out of the World Series of Poker Tournament of Champions to win the title and $2 million.
Annie is part of the team at UltimateBet and even has a tournament named after her where she gives away her OWN money!